ERIC KRAUSE
In business since 1996
- © Krause House Info-Research Solutions -
_____________________________________________________________________________________
MATHIES GENEALOGY
_____________________________________________________________________________________
ABRAM J. MATHIES
(February 14, 1893, Schönbrunn [Schönfeld], South Russia - June 21, 1974, Leamington, Ontario, Canada)
and
MARGARETHA [MARGARET, MARGARETHE] DÜCK
(April 6, 1897, Schönbrunn [Schönfeld], South Russia - May 10, 1986, Leamington, Ontario, Canada)
---

Return
Abram J. Mathies and Margarethe (Margaret, Margaretha) Dück Family
Margaret and Abram Mathies
Margarethe/Margaret was born on the 6th of April 1897 and was closest to her younger brother, Peter, who was born a year and a half later. She often recalled a most pleasant childhood in Schönbrun and particularly enjoyed riding the family horses at a fast pace. The highlights for her were the evenings when her father, Johann P. Dück, was home and the family would gather round to sing songs. Apparently she was very close to her father and took it very tragically when he died in 1914.
On May 16th, 1919 she married Abram Mathies, also of Schönbrun, in the double wedding with her brother, John and Maria Wiens, at the Dück family home where some 160- 180 people attended. Years later they were able to celebrate their 25th and 50th anniversaries together in Leamington in 1944 and 1969 with approximately 40 people attending from the original wedding in Russia. Margaret and Abram Mathies had 3 daughters in Russia (Helen 1920, Margaret 1921, and Annie 1923) before they emigrated to Canada in 1924. Helen died in infancy two weeks after she was born.
They attempted farming in Essex County together with John and Maria Dick on a farm between Kingsville and Cottam on the Inman Sideroad. They bought this 50acre farm with a house that was large enough for both families in 1927. Their intentions were that one of them would work at the brickyard while the other would do the farming. Their unfamiliarity with clay farming, and bad luck with their crops, did not bring them sufficient income to make their payments and after two years they lost this farm and their investment. They subsequently also farmed in the Vineland area and returned to Leamington to work for Point Pelee orchards in the national park. In the 1950's they developed an apple orchard near Olinda in the Leamington area.
They had another 3 sons and a daughter in Canada (Bill 1925, Harry 1931, Louise 1936, Arthur 1940). They retired from their farm in the 1960's to a home in Leamington. Automobiles were always a great source of interest and pride to Abram Mathies. He died in 1974 and thereafter Margaret moved into an apartment and eventually into the Leamington Mennonite Home where she spent the last years of her life in a wheel chair. In her later years she was often confused, but always happy, and died at the age of 89 in 1986.

Margaret and Abram Mathies Family
[Source: Ernest J. Dick, Courage, Courage, The Lord Will Help, The Family History of Johann P. Dück and Descendants from Schönfeld, Southern Russia (Leamington, John H. Dick, 1990),pp. 65-67]

1969

JUNE

50th anniversaries

http://ink.ourontario.ca/browse/lp -The Leamington Post. June 12, 1969 - pg. 1
---
MARGARET AND ABRAM MATHIES FAMILY
HELENA MATHIES (March 27, 1920-April 9, 1920)
--------------------
MARGARET MATHIES (May 1, 1921-)
--------------------
ANNIE MATHIES (February 25, 1923-June 2, 1998)
--------------------
WILLIAM MATHIES (BILL) (January 25, 1925- February 14, 1972)
In Memory of
Lily Maria Mathies
1962 - 2017
James Mathies, husband of Lily, is the son Bill and Mary Lou Mathies

--------------------
HARRY MATHIES (November 21, 1931-January 20, 1956)
--------------------
LOUISE MATHIES (March 20, 1936-)
--------------------
ARTHUR MATHIES (May 20, 1940-December 21, 2014)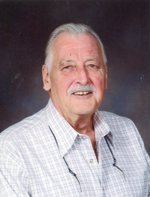 Obituary for Arthur Mathies
Passed away peacefully on December 21, 2014 at Lakeridge Health Centre Oshawa at the age of 74. Beloved husband of Margaret (nee Ellard). Loving father of Laura Baubie (Robin), Deborah Sheppard, Sam Dynes (John) and Tom (Norma Sharpe). He dearly loved his grandchildren and great-grandchildren. Lovingly remembered by his sister Louise Ross (Ron) and his nieces and nephews. Cremation has taken place. A memorial service will be held at the R.S. Kane Funeral Home, 6150 Yonge St. (at Goulding, south of Steeles) on Sunday, December 28, 2014 at 2:30p.m. A donation to the Canadian Cancer Society would be appreciated in lieu of flowers. Condolences www.rskane.ca
---

Return