ERIC KRAUSE
In business since 1996
- © Krause House Info-Research Solutions -
_____________________________________________________________________________________

ASSORTED FRIENDS (and relatives) OF THE KRAUSE FAMILY
WHO VISITED US AT POINT PELEE ON A REGULAR BASIS
Photos Supplied by Alisa (Krause) McClurg
Note: These were good friends of Annie and Bill Krause, and with their children they often visited Point Pelee where I, my brother, and other relatives all played together.

Later, Lynda and I would play cards (euchre) with many of them, together with my parents, at Point Pelee, or at their homes, when we returned from Ottawa and Cape Breton, to the area for Christmas visits.
---
NICK AND KATIE CORNIES

Photo © Dick Segedin
NIKOLAI (NICK) CORNIES
207. Nikolai J.6 Cornies #454896 (Johann P.5, Peter4, Heinrich Johann3, Johann Martin2,
Martin1), * 18 Oct 1912 in Alatsch, Crimea, South Russia, † 26 Jan 1978 in Leamington, Ontario,
Canada. One record says he was born at Leamington, Ontario.
KATHARINA "KATIE" (BERGEN) CORNIES
Er heiratete Katharina "Katie" Bergen
#683425, 5 Jun 1937 in Leamington, Ontario, Canada, * 24 Jul 1916 in Don River Colony, Russia (Tochter
von Heinrich G. Bergen #683428 und Katharina Dick #683427), † 25 Dec 2003 in Leamington, Ontario,
Canada, begraben 29 Dec 2003 in Leamington, Ontario, Canada. Katharina: besides the grandchild Jeff
Bradley and the great grandchild Rachel Cornies, both of whom pre-deceased her, at the time of her death
there were 7 grandchildren and 9 great grandchildren.

Kinder:
445. i. Robert Harold7 Cornies #454942 * 28 Jun 1940.
446. ii. Suzanne Marie Cornies #693676 * 3 May 1944.
447. iii. Phillip William Cornies #693675 * 17 Nov 1949.
448. iv. Janet Cathryn Cornies #693674 * 24 Nov 1954.
---
MARY (NEUMANN) AND MORLEY GRIFFEN
---
ALF AND ERNA KLASSEN
ALFRED (ALF) KLASSEN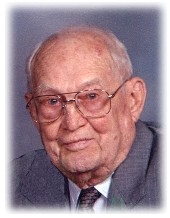 Klassen, Alfred

92 years, passed away Saturday, February 20, 2010 at Leamington Hospital. Beloved husband of Erna (Mathies). Dear father of Katherine Courtney (John Wayne), E. Ruth Reimer, Tom Klassen (Teresa), Fred Klassen (Debbie), Bill Klassen (Kim). Many grandchildren, great grandchildren and great great grandchildren also survive. Predeceased by two sisters Katie Driedger and Hilda Derksen and by two brothers John and Jake Klassen. Visiting at the Reid Funeral Home & Reception Centre, 14 Russell Street, Leamington (519-326-2631) on Monday 2-5 p.m. and 7-9 p.m. Funeral Service to celebrate Alfred's life, from the funeral home on Tuesday, February 23, 2010 at 11 a.m. Rev. Edgar Brown officiating. Interment Evergreen Memorial Park Cemetery. Memorial donations may be made by cheque to the Leamington Salvation Army. Friends may send condolences at www.reidfuneralhome.ca

ERNA (MATHIES) KLASSEN
---
NICK AND LIZ NEUFELD
NICK NEUFELD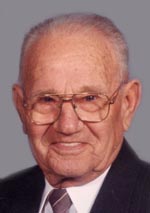 Birth: Mar. 6, 1922
Death: Dec. 24, 2004

Neufeld, Nick 82 years, passed away Friday, December 24, 2004 at Leamington District Memorial Hospital. Beloved husband of Elizabeth (Mathies). Dear father of Donald Neufeld and wife Deb, Linda Driedger and husband Harry, Denise Drummond and husband Randy. Loving grandfather of Lisa, Amy and Donald, Melanie and Paul, Matt, Jason and Stacey. Dear brother of George Neufeld and wife Mary. Several nieces and nephews also survive. Predeceased by his parents, George (1949) and Agnes (1961), sister, Elvera (2004) and a brother, Jacob, who died as an infant. Funeral Service to celebrate Nick's life from the Funeral Home on Tuesday, December 28, 2004. Rev. Darrell Fast officiating. Interment Evergreen Memorial Cemetery, Leamington. Memorial donations made by cheque to Leamington Mennonite Home Project Home Rebuild would be appreciated.



Burial:
Evergreen Memorial Park Cemetery
Leamington
Ontario, Canada

http://www.findagrave.com/cgi-bin/fg.cgi?page=gr&GSln=Neufeld&GSiman=1&GScid=2219112&GRid=55020344&

ELIZABETH (LIZ) (MATHIES) NEUFELD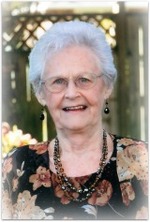 Neufeld Elizabeth, 84 years, passed away peacefully on Thursday, January 6, 2011 at Royal Oak Long Term Care after enjoying a blessed Christmas with all her family. Dear and devoted wife of the late Nick Neufeld (2004). Loving mother of Linda Driedger and husband Harry, Don and wife Deb, Denise Drummond and husband Randy. Cherished Oma of Lisa Marshall and husband Mike, Amy Samuelson and husband Donald, Melanie Hamman and husband Paul, Matt Neufeld and wife Laura, Jason Drummond, Stacey Drummond and husband Steve Brough, and proud great Oma of 7 great grandchildren. Dear and special sister to Erna Klassen and late husband Alf, Hazel Tiessen and late husband Jack, and sister-in-law Mary Neufeld and late husband George. Predeceased by brother Jake Mathies and late wife Sue, and late sister-in-law Elvira Neufeld. Always remembered by her numerous nieces and nephews. Our sincere gratitude to Dr. Tawil and the nurses and staff at Leamington Hospital as well as the entire staff at Royal Oak Long Term Care for their compassionate care and support for mom. Visiting at the Reid Funeral Home & Reception Centre, 14 Russell Street, Leamington (519-326-2631) on Saturday, January 8, 2011 from 9:30 a.m. until time of funeral service to celebrate Elizabeth�s life at 10:30 a.m. Reverend Carson Culp officiating. Interment at Evergreen Memorial Park Cemetery to follow. As an expression of sympathy, donations made by cheque to the Leamington District Memorial Hospital Foundation would be appreciated. Family and friends are invited to share their words of comfort and remembrance at www.reidfuneralhome.ca

http://reidleamington.frontrunnerpro.com/book-of-memories/631315/Neufeld-Elizabeth/obituary.php
---
CARL AND ANN SEGEDIN
CARL SEGEDIN
SEGEDIN, Carl; 84; Leamington ON; Leamington Post; 2005-5-11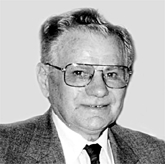 SEGEDIN, Carl 84 years, passed away peacefully, surrounded by his family on Monday May 9, 2005 at the Leamington Mennonite Home. Late residence, Pickwick Apartments and formerly of Concession 5. Beloved husband of 65 years to Ann (Bergen). Dear father of Richard and wife Fran, Wheatley; David and wife Pat, Kingsville; Ken, Leamington; Barb and husband Dave Founk, Sarnia. Loving grandfather of Tracy, Jeff, Kristy and fiance Jason Stark, Lauren, Jenna, Lynne, and Rich Segedin, Jon Founk, Tara and husband John Kenney. Predeceased by a sister Barbara Segedin and a brother John. Carl farmed for 40 years and was a verteran of WWII. Visiting at the Reid Funeral Home, 14 Russell Street Leamington (326-2631) on Wednesday 2-5 p.m. and 7-9 p.m. Funeral Service to celebrate Carl's life, from the North Leamington United Mennonite Church, Concession 6, Leamington on Thursday May 12, 2005 at 2 p.m. Rev. Bruce Wiebe officiating. Interment Evergreen Memorial Cemetery. Memorial donations may be made by cheque to the Leamington Mennonite Home Project Home Rebuild. Carl was a quiet, gentle man and we will miss him. Friends may send condolences at www.reidfuneralhome.ca. .

Published in The Windsor Star on May 11, 2005

ANN (BERGEN) SEGEDIN
SEGEDIN, Ann (BERGEN); 85; Leamington ON; Leamington Post; 2007-1-24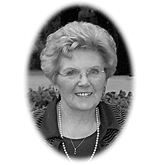 SEGEDIN, Ann (nee Bergen) 85 years, passed away Monday, January 22, 2007 at Leamington District Memorial Hospital. Late of the Pickwick Apartments, Leamington. Beloved wife of the late Carl Segedin (2005). Loving mother of Richard Segedin and wife Fran, Wheatley; David Segedin and wife Patty, Kingsville; Ken Segedin and wife Linda, Leamington; Barb Founk and husband Dave, Sarnia. Cherished grandmother of Lynne Segedin, Rich Segedin and wife Lyndsey, Tracy Segedin and Ron Hutchins, Jeff Segedin and fianc Joanne Michalski, Kristy Stark and husband Jason, Lauren Segedin, Jenna Segedin, Jon Founk, Tara Kenny and husband John. Dear sister of Frieda Woelk and husband John. Predeceased by sister Katie Cornies and brother Jacob Bergen. Ann is survived by many nieces and nephews. Ann was a member of the Amazing Greys, volunteered for many years at the Et Cetera Shoppe, and was always very active within the Leamington Community. Visiting at the Reid Funeral Home, 14 Russell Street, Leamington (519-326-2631) on Thursday, from 2-5 p.m. and 7-9 p.m. Funeral Service to celebrate Ann's life, from the North Leamington United Mennonite Church, Concession 6, Leamington on Friday, January 26, 2007 at 10 a.m. Pastor Catherin van Sintern Dick and Rev. Bruce Wiebe officiating. Interment Evergreen Memorial Park Cemetery, Leamington. As an expression of kindness memorial donations, made by cheque, to the CCAC or the Leamington Mennonite Home would be appreciated by the family. Friends may send condolences at www.reidfuneralhome.ca .

Published in The The Windsor Star on January 24, 2007

Photo © Dick Segedin
DAVID H SEGEDIN
Obituary for David H. Segedin




Segedin, David H.

62 years, passed away suddenly, Sunday December 27, 2009 at Leamington Hospital. Beloved husband of Patty (Campbell). Cherished father of Tracy Segedin (Ron Hutchins), Jeff Segedin (Joanne) and loving grandfather of Leah. Dear brother of Dick Segedin (Fran), Ken Segedin (Linda), Barb Founk (Dave) and brother-in-law of Karen and Rob Schmidt and Robert Campbell. Dave will be missed by his aunt, uncle and many nieces, nephews, cousins and friends. Predeceased by his parents Carl (2005) and Ann (2007) Segedin. Dave was a member of Erie Shores Golf & Country Club, and took great pride in supporting many local charities and organizations. Visiting at the Reid Funeral Home, 14 Russell Street Leamington (519-326-2631) on Wednesday 2-5 p.m. and 7-9 p.m. Funeral Service to celebrate Dave's life, from the Leamington United Mennonite Church, 78 Oak Street East Leamington on Thursday December 31, 2009 at 11 a.m. Rev. Cathrin van Sintern�Dick officiating. Cremation. Memorial donations may be made by cheque to the Heart & Stroke Foundation, Leamington Hospital Foundation or Leamington Mennonite Home. Friends may send condolences at www.reidfuneralhome.ca.

http://reidleamington.frontrunnerpro.com/book-of-memories/631026/Segedin-David-H/obituary.php
---
HENRY AND LOUISE TIESSEN
HENRY TIESSEN
LOUISE (B. NEUMANN) (M. BARG) TIESSEN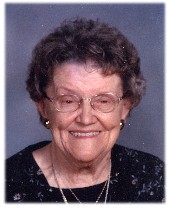 Tiessen, Louise (nee Neumann) Barg,

Kind and gentle to everyone she knew. Louise passed away peacefully on January 4, 2010 at Kingsville Court Retirement Home in her 86 year. Born to Dietrich and Susanne Neumann in Munsterburg, Russia on July 22, 1923. Loving wife to the late Henry Tiessen (December 30, 2001) and the late Ernest Barg (January 27, 1960). Cherished mother of Nancy and Ken Steingart, the late John (Barg) Tiessen (January 9, 1995), Tim and April Tiessen, Margaret and Kevin Tuomi. Loving and proud grandmother to Dan, James and Chris Steingart, Rachel and Sarah Tiessen and Gray, Lily and Henry Tuomi. Adored aunt of Shirley Beaulieu, Mary Sue Bol, Dianne Erdmann, Mary Lou Neumann and Karen Sloetjes. Also survived by numerous nieces and nephews. Predeceased by siblings Ernest and Agnes Neumann, and Mary and Morley Griffen. Mom's strength and positive outlook despite tremendous physical challenges due to a car accident in 1985 and the tragic deaths of her husband Ernie and her son John, she still managed to come through it with a caring compassion for others and a sense of humour intact. Her shining personality will continue to live on in our memories. Visiting at the Reid Funeral Home, 14 Russell Street, Leamington (519-326-2631) Friday 2-5 and 7-9 p.m. Funeral Service to celebrate Louise's life will be held from the Leamington United Mennonite Church, 78 Oak Street East, on Saturday, January 9, 2010 at 10 a.m. As an expression of sympathy, donations made by cheque to the Leamington United Mennonite Church Building Fund would be appreciated. Family and friends are invited to share their words of comfort and remembrance at www.reidfuneralhome.ca. Our love for mom is great and will never be forgotten. We have been so blessed to have a mom like you!

http://reidleamington.frontrunnerpro.com/book-of-memories/631030/Tiessen-Louise/obituary.php

SEE ALSO: SOME RELATED THIESSEN/TIESSEN NOTES
---