ERIC KRAUSE
In business since 1996
- © Krause House Info-Research Solutions -
---
ERIC KRAUSE REPORTS
MY HISTORICAL REPORTS
PUBLISHED ON THE INTERNET
BACK TO KRAUSE REPORTS or BACK TO KRAUSE RANDALL HOUSE REPORTS
---
ERIC KRAUSE REPORTS
MY HISTORICAL REPORTS
PUBLISHED ON THE INTERNET
---
RANDALL HOUSE REPORTS
Randall House Museum, Wolfville, Nova Scotia, Canada
http://wolfvillehs.ednet.ns.ca/
---
Historic Randall House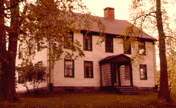 ---
RANDALL HOUSE
UPGRADE AND REPAIR SOURCES
By Eric Krause
Krause House Info-Research Solutions
November 14, 2008
Floor Plans (Source)
1927 - 1970
"Until 1927, the property was a totally unkempt, half-mysterious tanglewood of neglected fruit and ornamental trees, with shoulder-high grasses and thistles making it even more ill-defined by midsummer. The house, equally neglected, displayed virtually no sign of habitation save occasional smoke from the chimney (eastern only) and a rare appearence [sic] of Eardley Randall at the door, answering a neighbour's knock for admission....

" My parents had hoped for years that they would be able to buy the property when the Randalls had finished with it. They did so in 1927. I helped with the final stages of clearing out the house to make it fit for human habitation, but I had been out of the province when Dad first attacked the debris and accumulated dirt of several decades. For example, he wheeled out eleven barrow loads of ashes from the kitchen floor.

"With very little money, but more energy and devotion than most people of their age possess, Dad and Mother .made the property an attractive, hospitable residence. It became a veritable clearing house for people-particularly young ones-with needs, with interests, with enthusiasms that required sympathetic listening and discussion. Dad had the house wired. Its friendly illumination was almost startling to Wolfvillians who had walked past its spectral darkness for years and years ..

" Mother's joy was in the attic. There she stored boxes, coathangers and trunks of costumes- dresses, shoes, hats, gloves, shawls, inexpensive jewelery [sic] for the use of youngsters at Hallowe'en [sic] and every occasion when dress up was de rigeur ...
1996
2008
Records of the Wolfville Historical Society, Archived at Acadia University, Wolfville, Nova Scotia (Researched by Derek Watts for Upgrades and Repairs, 1993-2008)
ROOF: Asphalt shingles applied in 1994. A winter windstorm caused damage to the south side and these were replaced in May 2006


HOUSE PAINTING:

White - 1997

Yellow ochre - 2005


DEWOLFE PARLOUR (first floor, front, west) [Room 109]

FRONT PORCH: [North Entrance Portico]

WINDOW:

CELLAR:

WEST CHIMNEY

1996 6"dia. SS chimney liner placed. There may also have been some brick replacement at the same time - the records are not clear. The chimney top
was arranged with a cap and wire mesh to prevent entry of pigeons and small mammals.

2002 Both chimneys above the roof line re pargetted.

2006 caulking applied to the lead chimney flashing (some leakage had been seen in the attic) Property chairman was assured that the flashing did not
need to be replaced.


ATTIC:

CELLAR:
---
<![if !vml]>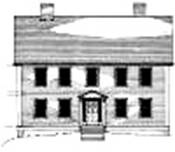 <![endif]><![if !vml]>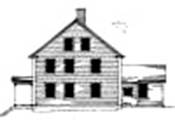 <![endif]>